About Us
Based in Greenwich CT, ReloSport, Inc. is a full service relocation company dedicated specifically to meet the extraordinary needs of the professional athlete. We have an extensive network of professionals that span the globe and are standing by to assist with every detail of your move.

We constantly strive to improve our services and adjust as market conditions change. Simply put, our goal is to " never drop the ball" We strongly believe that " our success is your success " We'd also like to leave the world a little bit better place. With that in mind, 10% of all the monies we generate is donated directly back to charity Please feel free to use this website as the guideline for your real estate and relocation needs. For additional information, please contact us directly

It's unlikely that you will stay with one team and one location for your entire career. At ReloSport, Inc., our job is to take care of all the details regarding your relocation. Whether it's marketing your current home or helping find the perfect home and neighborhood in your new town. Whether you were traded, drafted or just want to make a move, ReloSport, Inc. is devoted to each and every client to help make a successful and stress free move.
We understand all the factors involved in your relocation and how a move can be complicated because of the demands on the career of a professional athlete. Our extensive knowledge and experience in real estate and in helping numerous professional athletes move from city to city across the country has allowed us to develop a wide range of services that go above and beyond the usual relocation services.
At ReloSport, Inc., our goal is to make your move as simple as possible. Like you, we are dedicated professionals with years of experience and we constantly strive to be the best at what we do. We're very thorough in every detail. We not only sift through real estate listings, we'll send you information on schools, children's activities, reliable housekeeping services, caterers, chauffeurs, interior decorators and restaurants, just to name a few.
It's simple really. By choosing to work with us, you can be assured that all the details off the field will be taken care of, so you can focus entirely as to what happens on the field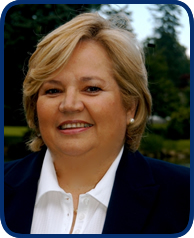 Danielle Stratta Claroni
CEO/Founder/President
Danielle@relosport.com
Meet Danielle